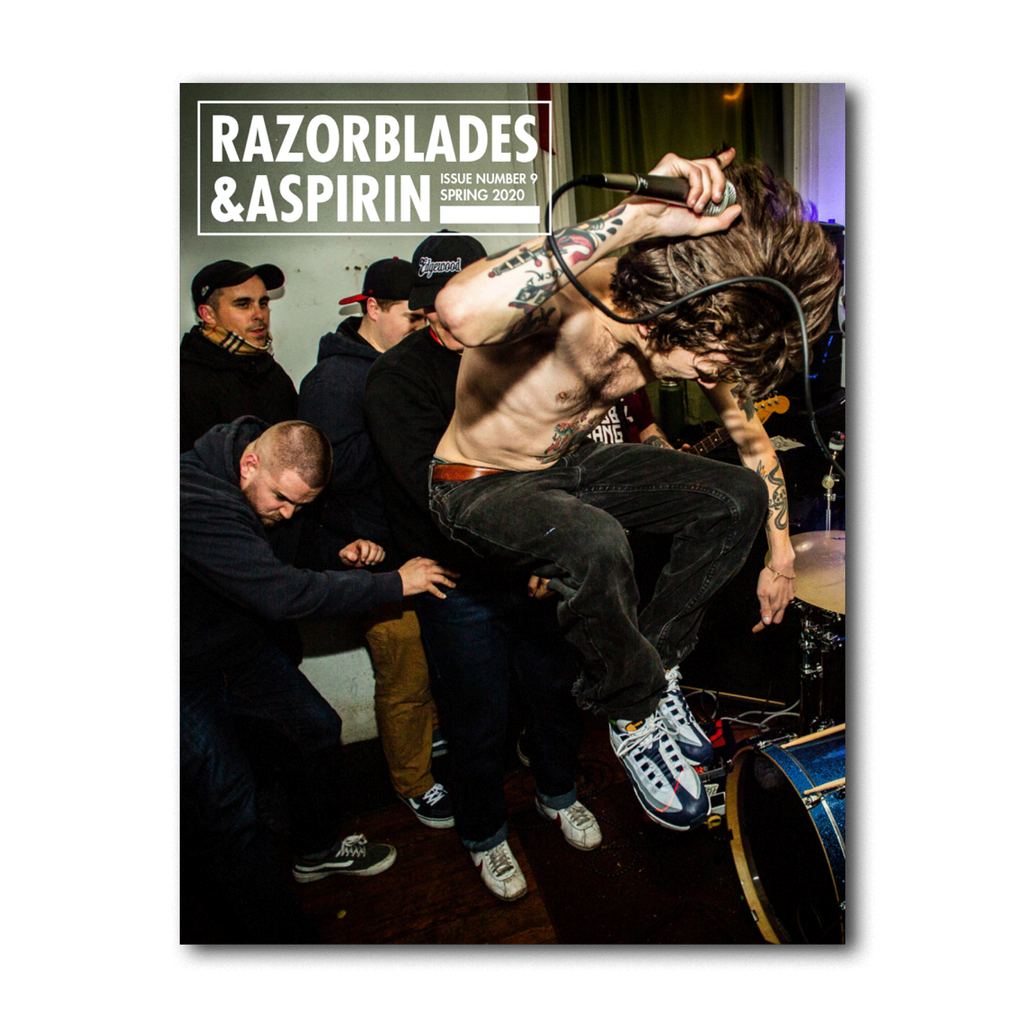 • RAZORBLADES & ASPIRIN - Issue 9 Zine
RAZORBLDES & ASPIRIN
8.5 x 11
FULL COLOR
72 pages
Former MRR shitworker, lifetime punk and longtime Dropdead friend Mike Thorn has poured his heart and energy into creating a hardcore/punk fanzine worthy of our times. Great photography, above average interviews, and laid out beautifully. Completely classy and classic.

INTERVIEWS WITH JEREMY DEAN (Graphic Designer behind the new book on the Misfits Scream With Me), ALEX HEIR (L.O.T.I.O.N. / DEATH TRAITORS), SIAL (Singapore Hardcore), ROYAL HOUNDS, LIZ ROSE (soundperson extraordinaire) as well as photographers MICHELLE OLAYA (Germany), TEPPEI MIKI (Japan), JARZA (Indonesia), and PHIL MONAHAN (Canada) AND a lengthy article about Swedish hardcore legends ANTI CIMEX around the recording of Absolut Country of Sweden by the one and only 138 from Demon System 13!
Plus, a mountain of reviews of new releases across the hardcore/punk world.
---