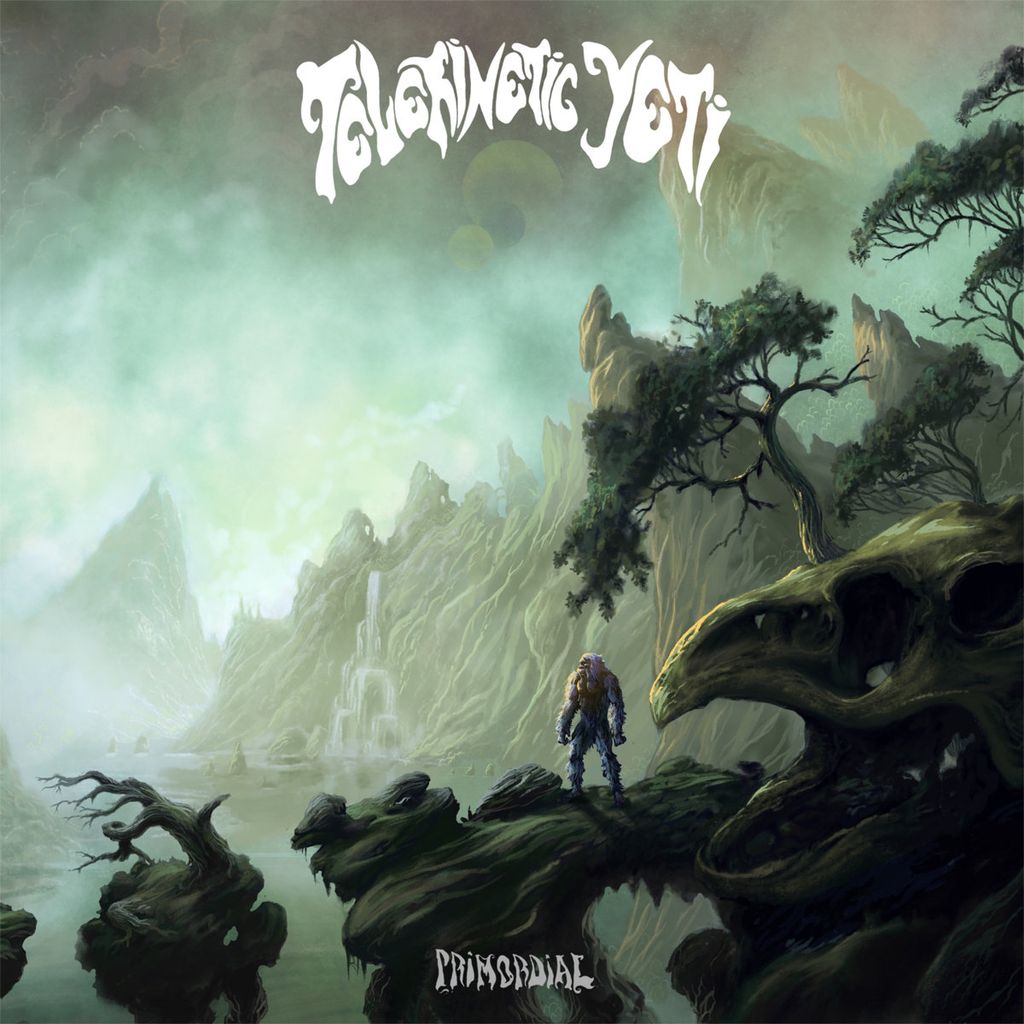 SALE!
• Telekinetic Yeti "Primordial" LP/CD
Tee Pee Records

LP OFF 15% // CD OFF 20%
Telekinetic Yeti's debut album, Abominable,was one of the year's most talked about debuts, with The Obelisk dubbing it the "debut of the year," and saying "it could have been another band's second or third record for the level of cohesion on display." Metal Injection noted their "explosive live show" as tours with Clutch, Red Fang and Weedeater followed. With Primordial, the band takes their game to a whole new level. The album explores themes as diverse as evolution, sorcery, black magic and the contradictions of the gloriously uplifting yet simultaneously melancholic human condition.
"Telekinetic Yeti are a two-piece who sound like an army. The Iowa stoner-metal duo tapped Baroness and Kylesa boardsmith Philip Cope to produce their new LP, Primordial, which arrives this summer to coincide with a run of dates they're playing with Weedeater. The aforementioned acts are bigwigs of the stoner, doom and sludge milieu, and Telekinetic Yeti have the chops to be name-dropped alongside them." - Revolver Magazine
---