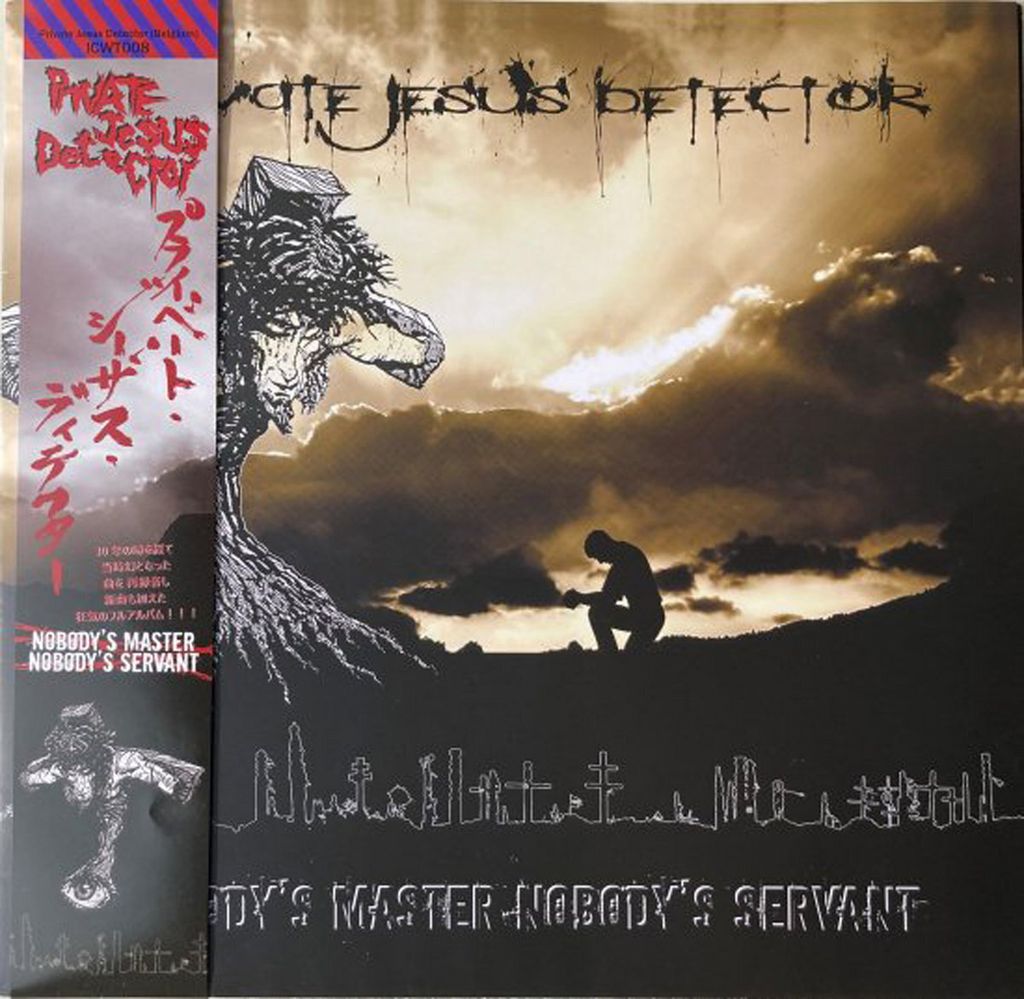 New
• Private Jesus Detector "Nobody's Master Nobody's Servant" LP
In Crust We Thrash Records


Black Vinyl.
Full album with 13 songs, double-sided full-color poster sleeve, obi on black vinyl or silver vinyl.
PRIVATE JESUS DETECTOR, who emerged from Belgium in the early 90's and had a tremendous impact on Japanese hardcore and crustcore, reunited and released a long-awaited full-length album in 2022.
About half of the songs were written before the dissolution in the 90's, and are a masterpiece LP recorded with a twin vocal system composed mostly of the original members.
---