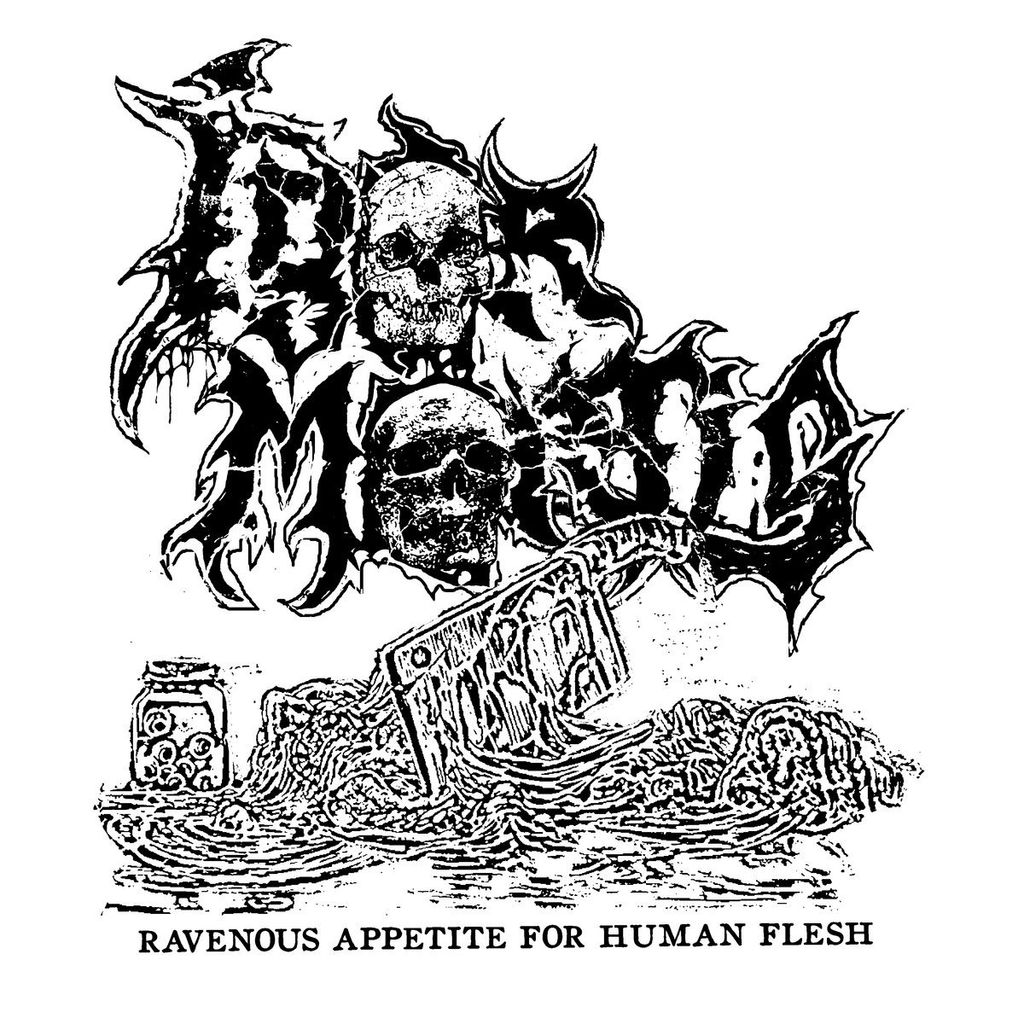 • Igor Mortis "Ravenous Appetite For Human Flesh" Cassette
NECROLATRY RECORDS


Come with free die cut PVC Sticker!
Pure postmortem rigidity - the third stage beckons in your untimely but ultimate demise….
Grinding metal outfit of brain drilling D-beats consisting of the murderous scumbags Hymen & Carbuncle (hailing from Estonia and Iceland respectively). Artwork by Mr. Carbuncle Skaðvaldur (Uggghhh!!!)

Tape release of 200 copies. Parim Eesti. Ropp'n'roll!
---