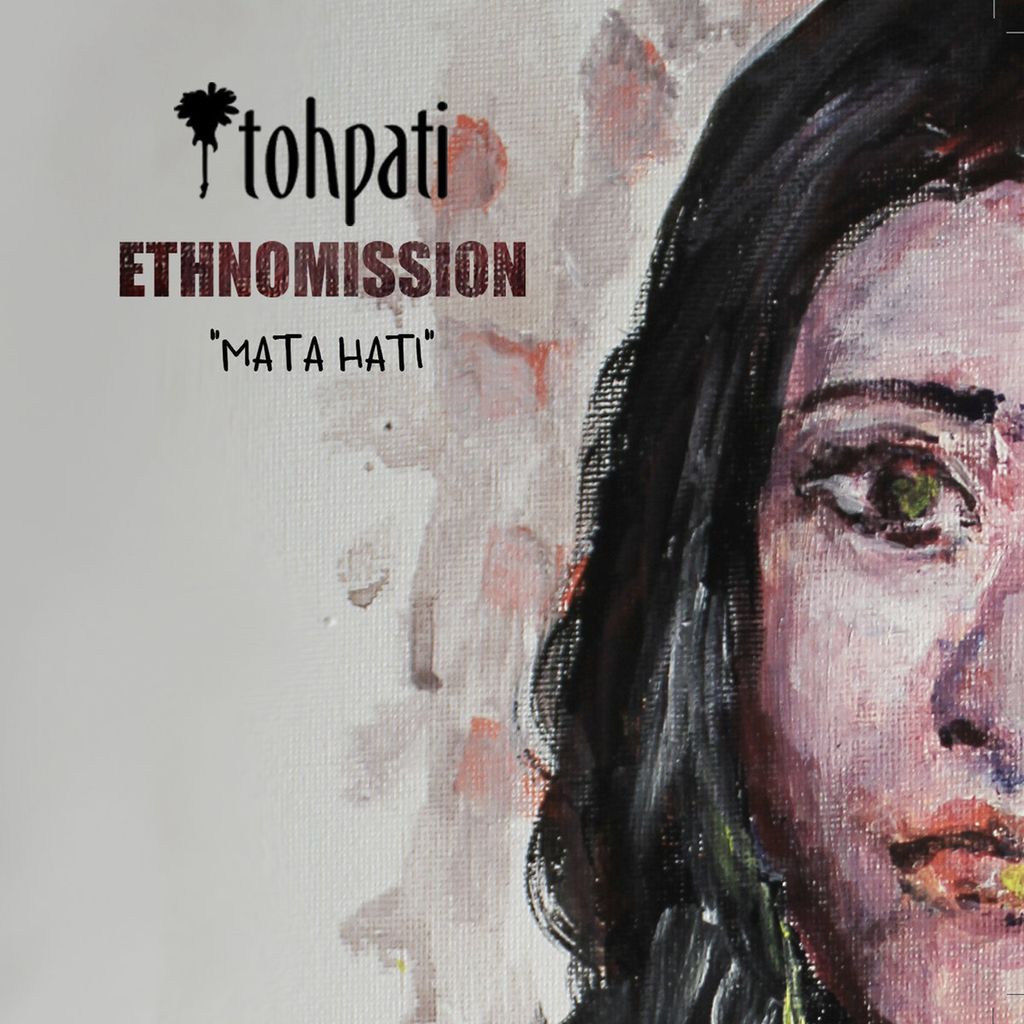 • Tohpati Ethnomission "Mata Hati" CD
DEMAJORS RECORDS


Tohpati Ario Hutomo is an Indonesian jazz guitarist and songwriter. He is known as one of the most famous jazz guitarists in Indonesia. He has collaborated with many Indonesian musicians such as Glenn Fredly, Indro, Arie Ayunir and Shakila. Many of his work has traditional culture elements as he always try to combine both modern and traditional Indonesian music on his albums. The influence came from many different international jazz guitarists, but the most significant influence came from Pat Metheny.
Indonesian guitarist and composer Tohpati, like his countrymen Dewa Budjana and Dwiki Dharmawan, is a busy studio musician who somehow manages to keep several of his own distinct musical projects moving in parallel. The most well-known of these is probably simakDialog, best described as an Indonesian jam band whose copious recorded output has been cut short by the recent tragic death of keyboardist Riza Arshad. In addition to his work with simakDialog, Tohpati has documented a few of his own projects, notably Tohpati Bertiga (an all-Indonesian bass-drums-guitar power trio) and a working trio with US-based jazz luminaries Chad Wackerman and Jimmy Haslip. Perhaps this furious pace explains the six-year gap between albums by his flagship group, Ethnomission.
Ethnomission's previous album Save The Planet (Moonjune Records, 2010) is arguably one of the finest jazz-rock releases of its time, and the success of their follow-up, Mata Hati, proves that Tohpati's musical acumen is no fluke. On the surface, a fusion of jazz, progressive rock, funk and Indonesian ethnic music sounds like a can't- miss proposition. But there's much more than facile eclecticism going on in Tohpati's music. The potency of his compositions and solos on Mata Hati stem from a deep understanding of several parallel musical worlds, and a unique and uncompromising artistic vision that permits him to juxtapose these disparate elements in ways that engage both the heart and the mind. Also key to the effort is the stability and musical chemistry of his band: all personnel present on Save The Planet returned five-plus years later to record Mata Hati.
The music, as ever, is a highly focused, multi-dimensional sort of jazz-rock-ethnic fusion. The compositions are knotty and complex, but not mathematical-sounding. Their well-defined solo spaces prohibit noodling. Diki Suwarjiki's suling—a traditional flute fashioned from long, thin-walled bamboo—has a sweet and decidedly Asian sound that penetrates (unbelievably) through the din of the drums, bass and percussion and provides an interesting counterpoint to Tohpati's visceral jazz-rock guitar sound. Suwarjiki occasionally switches to the tarompet which is a non-tempered double reed instrument not unlike a shawm. Endang Ramdan's kendang percussion sounds a little like congas or perhaps bata drums, though a tad higher in pitch. Mata Hati is peppered with brief, head-spinning, trickily syncopated unison percussion breaks with drummer Demas Narawangsa which are not unlike those heard in Latin music. Narawangsa, by the way, is a remarkable player with world-class fusion and jazz chops. The heart of the band, though, is the phenomenal Indro Hardjodikoro whose fluent, mobile basslines are on par with James Jamerson's or Jaco Pastorius.'
---