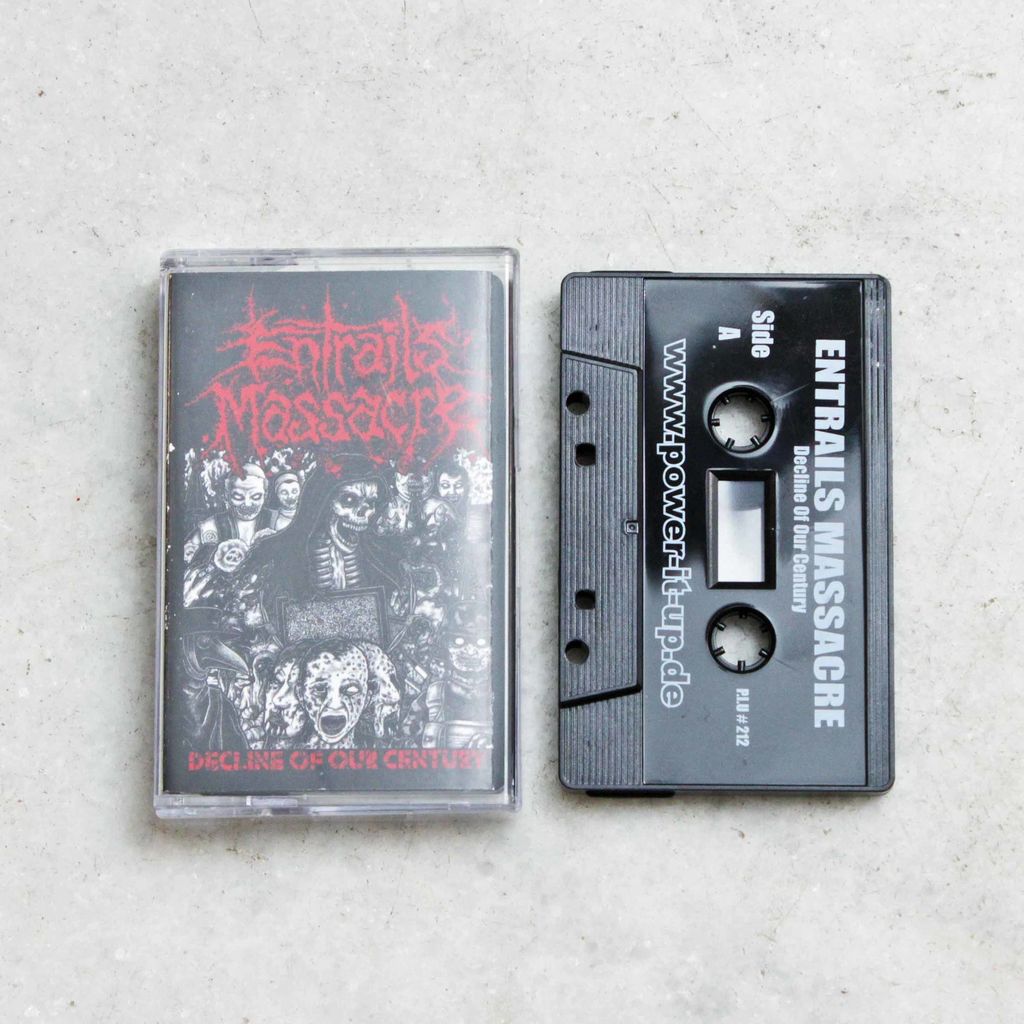 • Entrails Massacre "Decline of our Century" Cassette
POWER IT UP RECORDS

This year marks the 20th anniversary of Nasum's one and only demo - "Domedagen". This demo was our forth recording, and although it might seem slightly strange to release a demo just all of a sudden, it was all Regurgitate's fault. They did a tape, so we did one.
he tape version from the actual album. After almost a decade of silence, presents ENTRAILS MASSACRE back on the map with their latest assault entitled "Decline of our century". This new 20 tracks of blistering ear bleeding Grindcore are similar to NOISEAR & CAPITALIST CASUALTIES. You get 22 minutes of a high speed blast massacre with truly insane vocals!
AND YES, ITS LIMITED TO 100 COPIES!
---