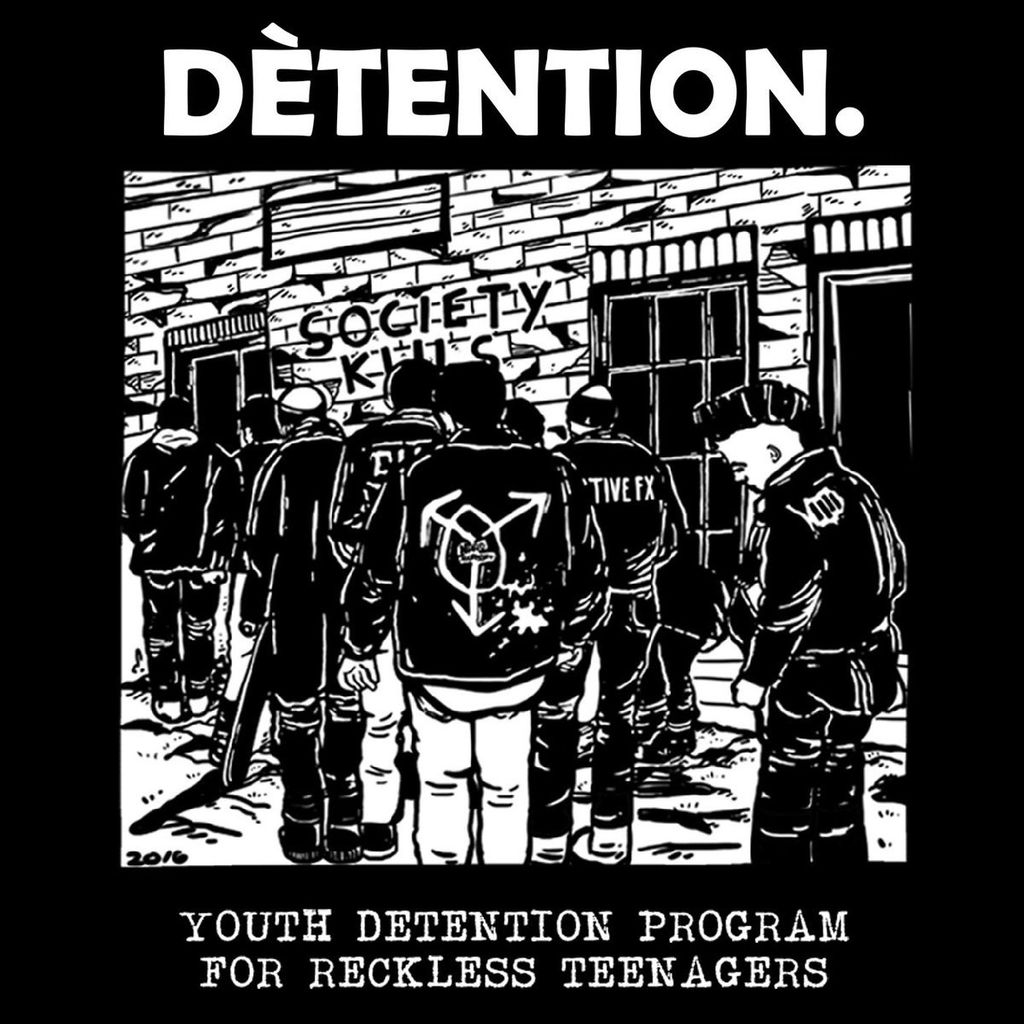 • DÈTENTION. - Youth Detention Program For Reckless Teenagers CD
RIMAUMAN RECORDS


"Youth Detention Program for Reckless Teenagers" which sounded so raw in the model of hardcore punk or noise punk in the style of the Black Flag era Jealous Again, up to SS model bands, is the 2016 ammunition by Palembang's hardcore punk commander, Dètention..13 raw tracks with fast pace and intensity that are enough to rip your speaker diaphragm apart.
Also available in DÈTENTION - Lullabies For A Broken World CD here.
---