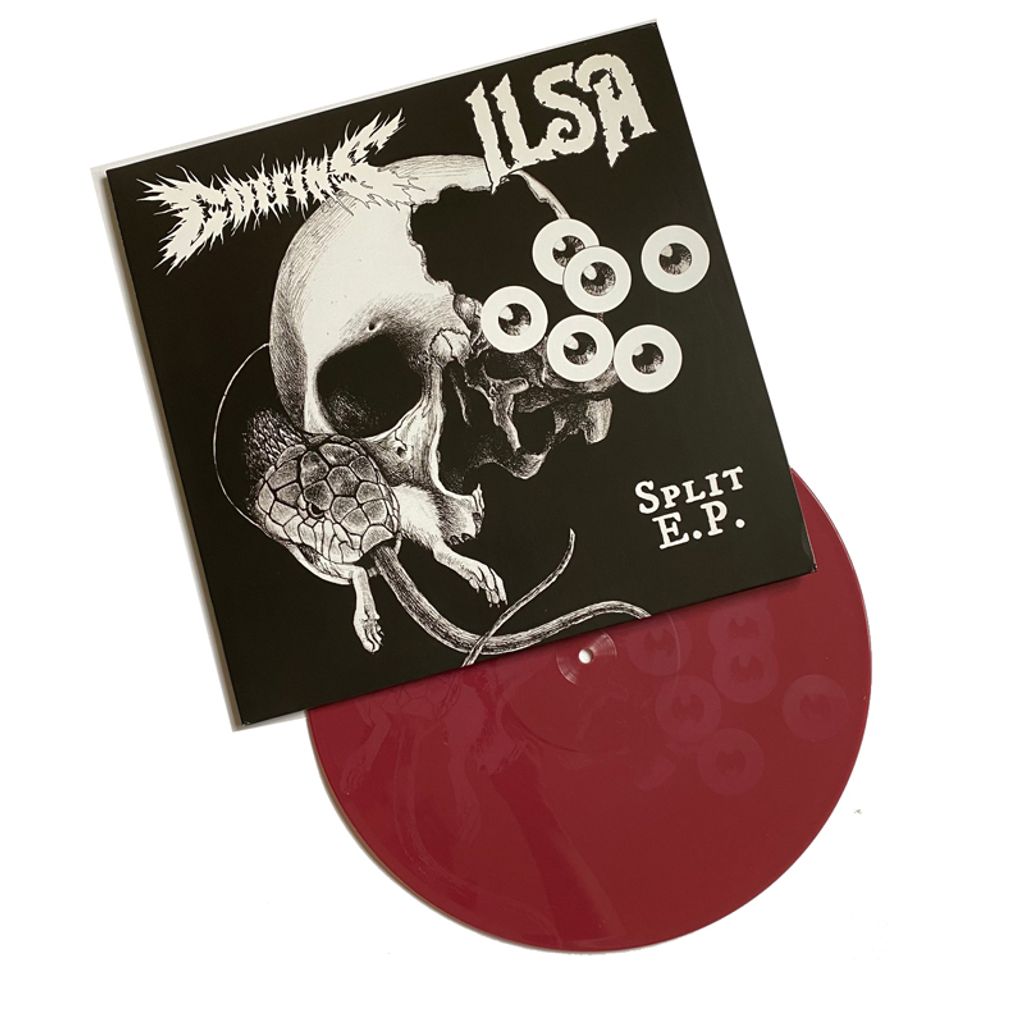 USED
• Used : Coffins / Ilsa "Split" 12"
Relapse Records

Used :
Media Condition : NM
Sleeve Condition : VG+

500 copies pressed on oxblood standard gram vinyl with a special etching on side B.
Relapse Mailorder exclusive, includes lyric insert sheet and download code.

Track A1 recorded and mastered at Noise Room Studio in October, 2014.
Track A2 recorded at Developing Nations, Baltimore, MD and mastered at Audiosiege.
---