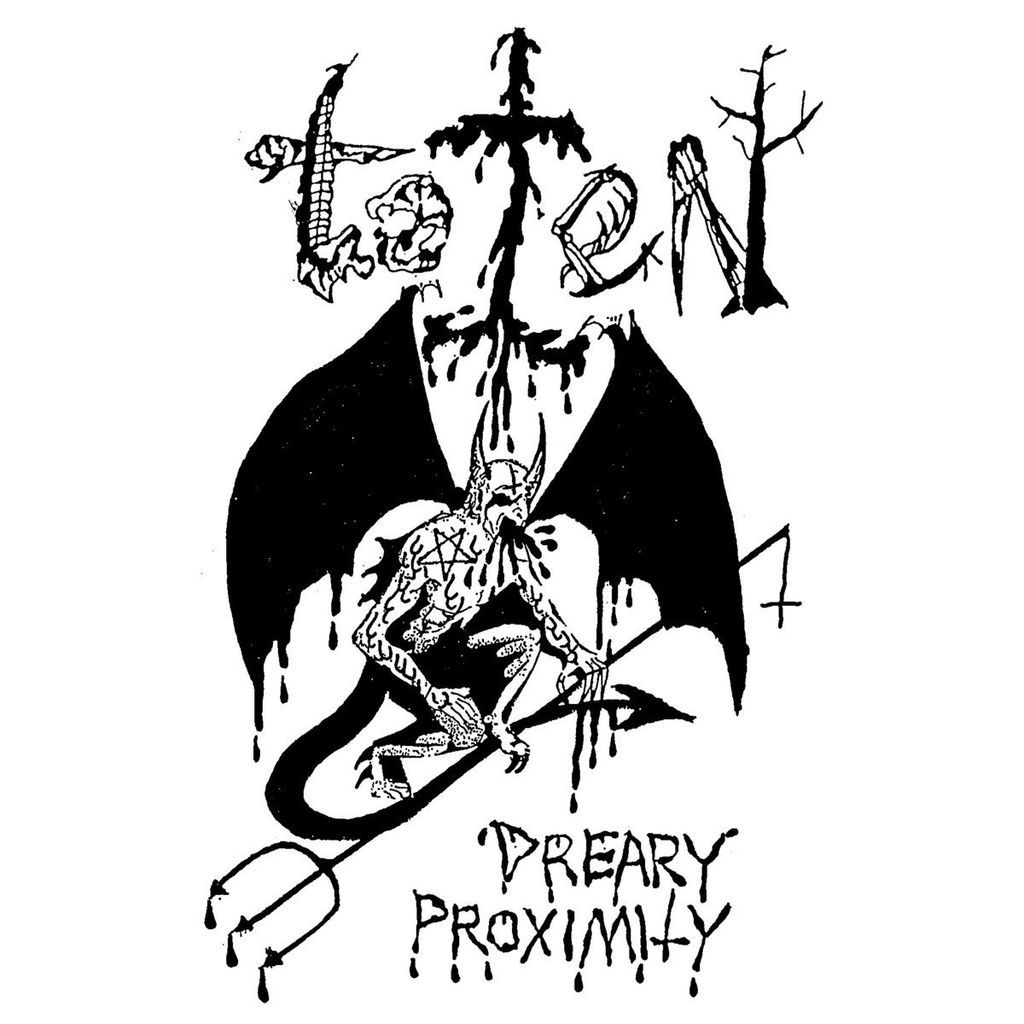 SALE!
• Toten "Dreary Proximity" LP
NUCLEAR WAR NOW PRODUCTION


ON SALE!

Nuclear War Now! Productions first reissued the Toten demos in 2005 as half of a split CD with Contravisti, a band in which Gelso was later involved but one that played a significantly different variety of black metal. In order to highlight the importance of Toten's role in shaping the eventual development of the most blasphemous forms of black metal, NWN! is pleased to now offer both demos in their own right on twelve-inch vinyl format under the collective title "Dreary Proximity." The audio source used for the CD has been remastered for vinyl by James Plotkin, and the result is one in which the sound quality on the "Misery" demo, in particular, is noticeably improved. The reverse side of the vinyl is emblazoned with an etching of the same ungodly artwork as that of the cover image, and an A2 poster is included with several previously-unseen photos. Although both original members of Toten have garnered greater attention for their contributions to more recognized bands like Incantation and Profanatica, this release represents an important cornerstone in the foundation of black metal, both in the U.S. and beyond.
---