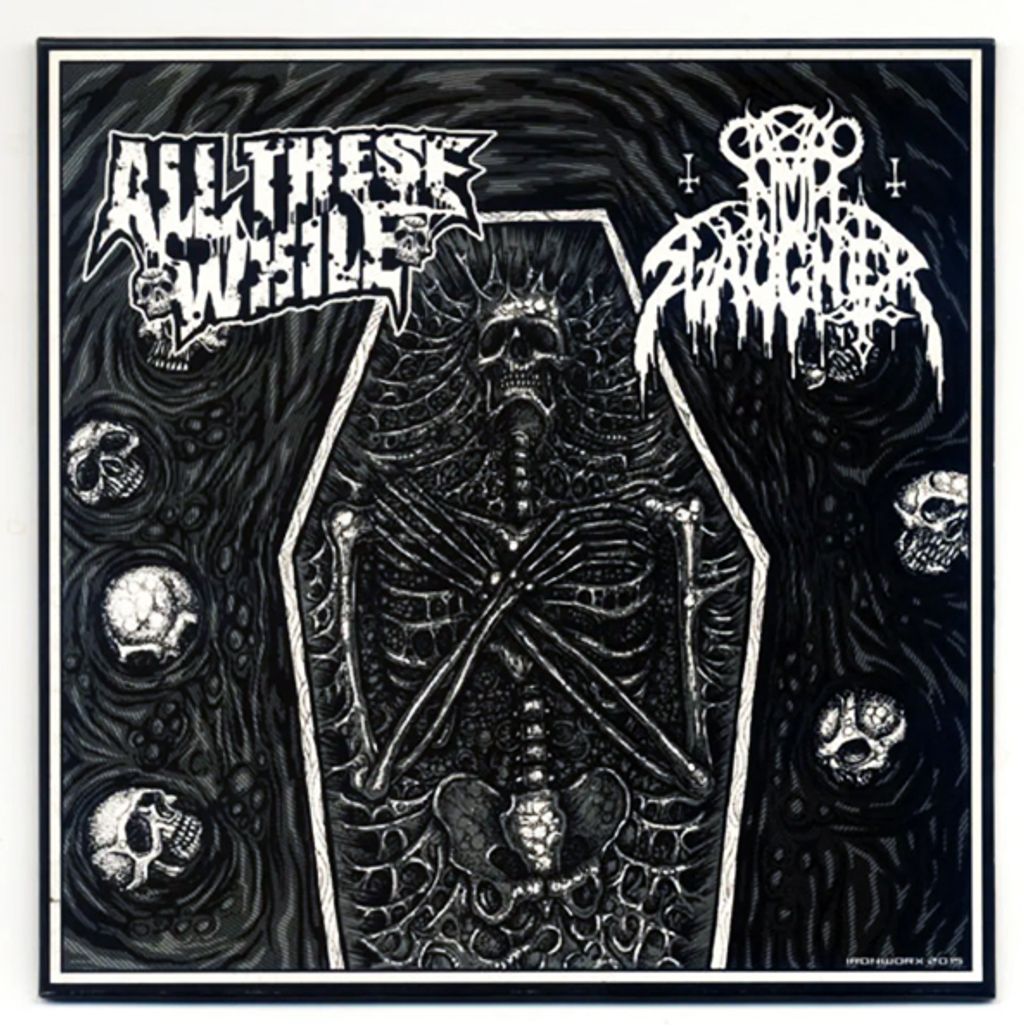 New
• Nun Slaughter / All These While Split 7"
BASEMENT RECORDS

2nd Cover - Yellow Vinyl

Well, this is great. I mean All These While had been in silent mode for a while but to prove they are not dead yet, a killer split with mighty Nun Slaughter had been released on the end of 2013. Well you know that ALL THESE WHILE had taken fast hardcore, powerviolence seriously in nihilist way and NUN SLAUGHTER done messed around with their superb Metal style but in this split both bands recorded one slow, doomy, and yet Crushing in their own way. Get this now!
---