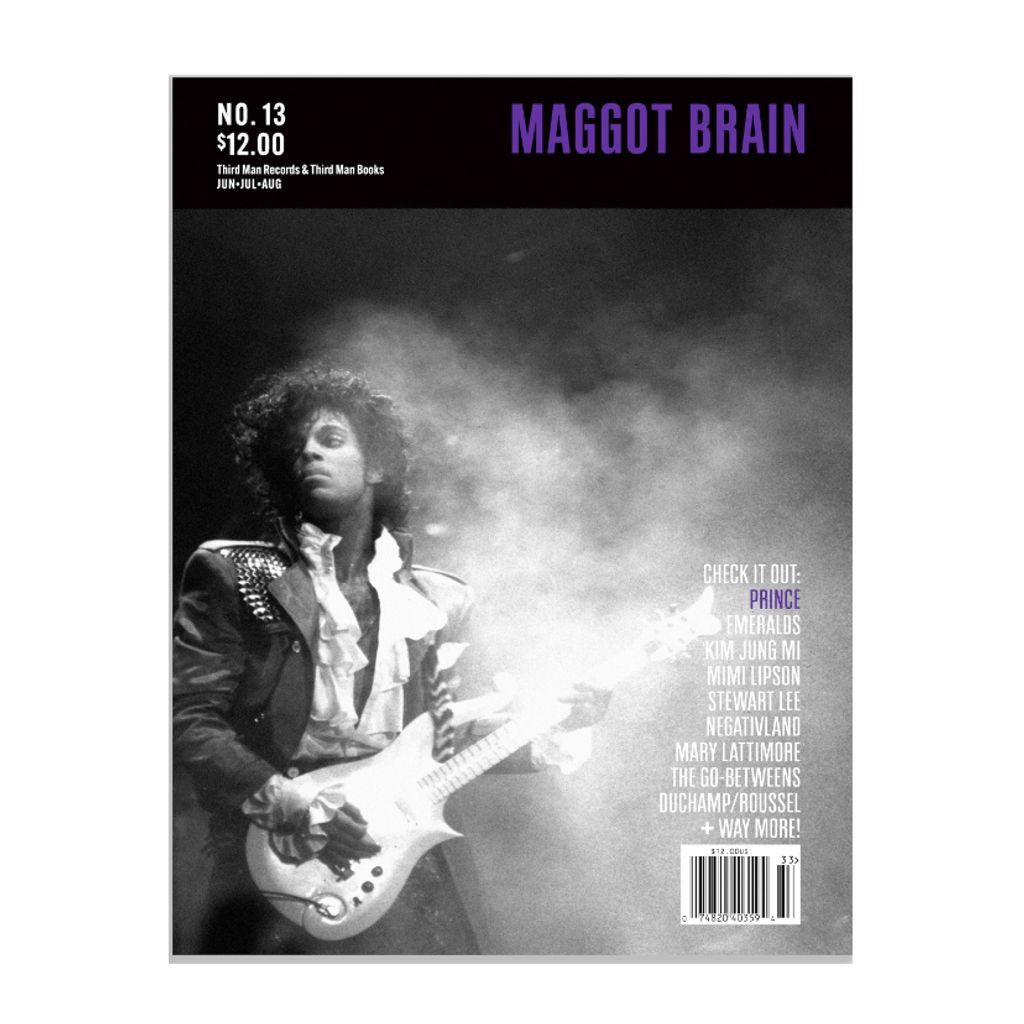 Pre-Order
• Pre-Order : Maggot Brain #13 Magazine
Maggot Brain

Pre-Order by 12th Oct 2023
Maggot Brain is a quarterly magazine edited by Mike McGonigal, a prominent writer from Detroit. The magazine is full-colour and consists of over 100 pages filled with exceptional content, including art, music, literature, unpublished archival material, and more. Its unique feature is that it solely exists in print form.
Contents of Maggot Brain #13: The cover showcases a fresh design, as the magazine's logo changes every three issues. It highlights a captivating live photograph of the iconic musician Prince. Highlighted columns in this issue: A delightful contribution by Lucy Sante, a renowned contemporary nonfiction writer who has been featured in every previous edition, making her our favorite. The return of the hip-hop column, featuring Paula Perry this time. An insightful reissue column focusing on the band Moss Icon from the 1990s, written by Fred Thomas. Mimi Lipson's exceptional advice column. A feature on Kim Jung Mi, a Korean pop psych legend. Dorothy Berry shares her experiences as a Black individual in experimental music spaces.
The new cover design perfectly complements the stunning live shot of Prince, and readers can expect a diverse range of engaging content within its pages.
---