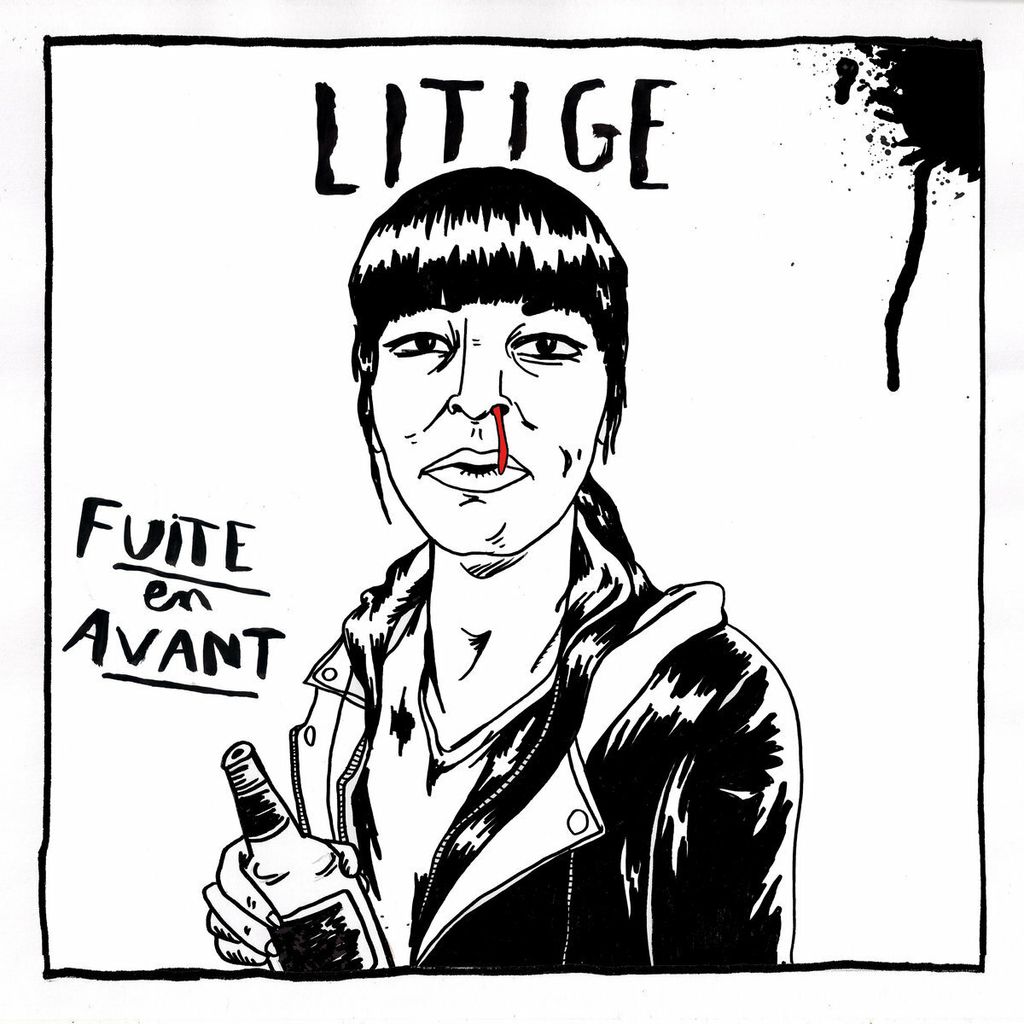 New
• Litige "Fuite En Avant" 12"
DESTRUCTURE RECORDS

This the second press with blue artwork.
LITIGE is a great punk-rock band based in Lyon, these 3 girls and this guy bring something very fresh and inspiring, sung half in French, half in English. The demo was already really good, the shows we've seen were awesome and we could not miss this and offered to help them release their first vinyl effort. "Fuite en avant" contains 8 great punk-rock but not the boring kind of punk-rock. The vocal parts are inspired and lively. The social / personnal lyrics are very original and well-written. It's a record that you shouldn't miss.
---