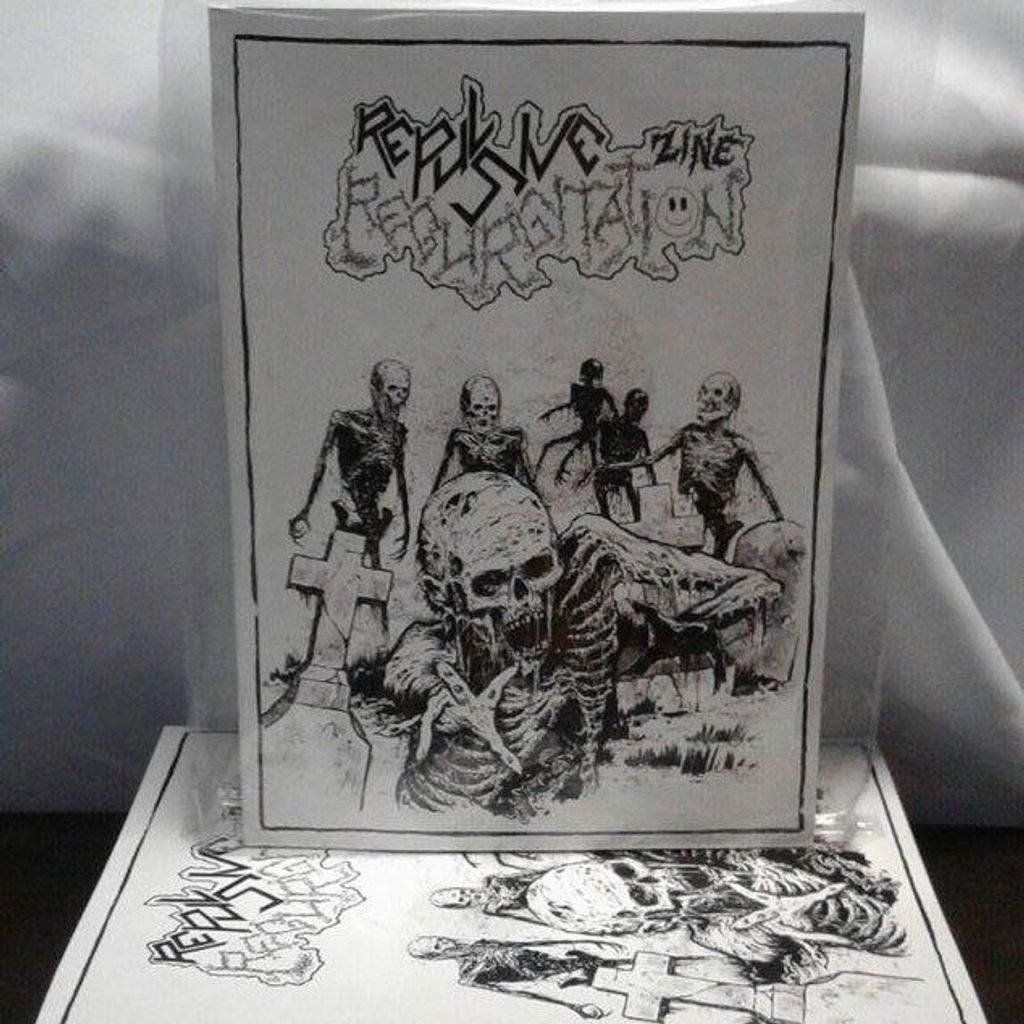 • REPULSIVE REGURGITATION Zine No.4
REPULSIVE REGURGITATION
3. The Making of Napalm Death's Mentally Murdered artwork with Skinny.
11. Interview with Husni Osman, a professional painter artist and Berguling Menuju Hari Esok writer.
20. Interview with Lee McNamara from Hessian Wolf Children, Dementious Reich, Lucid Coma, Leprosy, Collapse, Funeral Dawn and Secret Wars.
22. Gore Beyond Necropsy tribute.
23. Catasexual Urge Motivation tribute.
250 chaotic shit earthquake typhoon retard of pages.
---