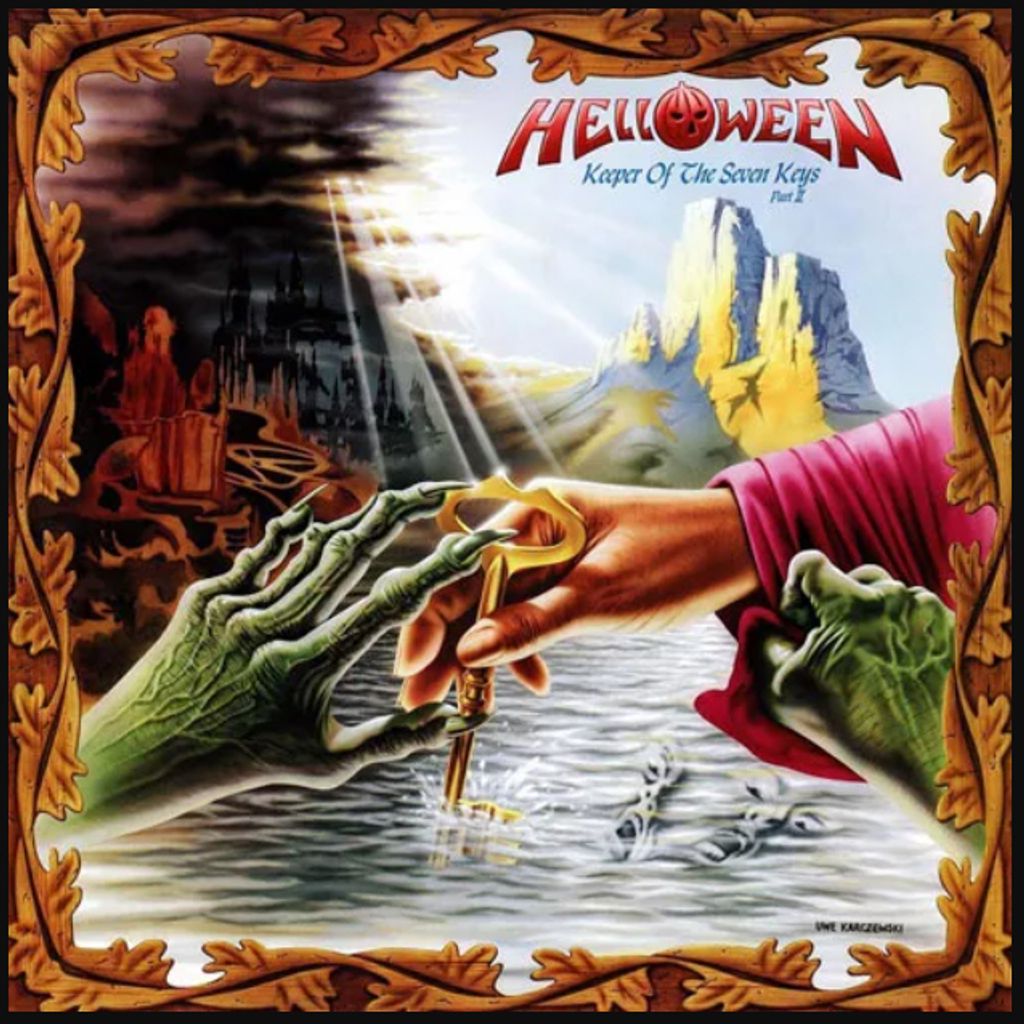 Pre-Order
• Pre-Order : Helloween "Keeper of the Seven Keys Pt.II" LP
Sanctuary Records

Pre-Order before 30th June

2015 Pressing. 180g Black Vinyl

There can be no argument about the impact the two "Keeper" albums had on heavy metal. Adding pomp, circumstance, their uniquely German humor, virtuoso playing and a wicked sense of dynamics to their aforementioned influences, they brought power metal into its own, and created a legacy that's not only carried the band through two turbulent decades, but launched the impressive GAMMA RAY (Hansen's band after he split from HELLOWEEN) as well. I said it before — in twenty years of trying by hundreds of faithful devotees and flat-out copycats alike, no one has come close to topping the "Keeper" albums, and it's doubtful anyone will. You need this album, and if you already own it, you need to get it again.
---