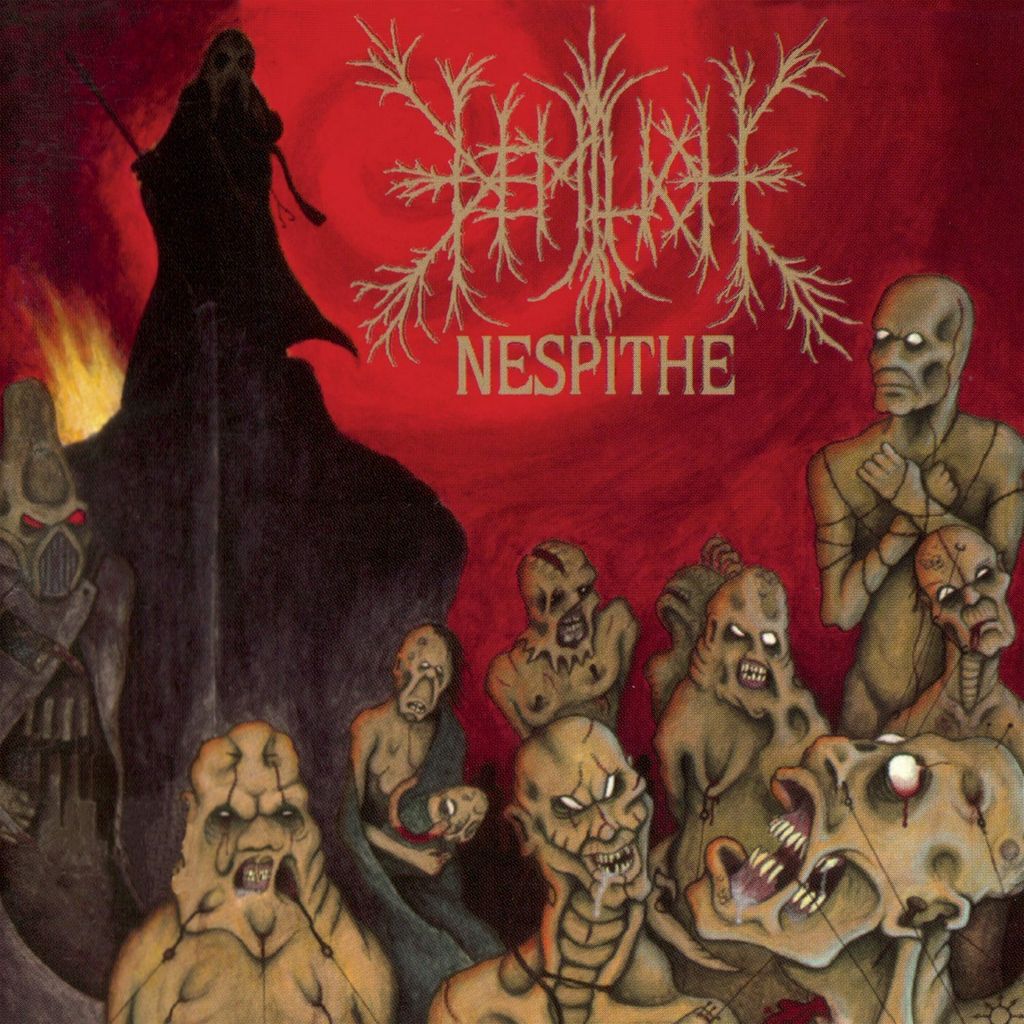 New
• Demilich "Nesphite" LP
SVART RECORDS

- Black vinyl.
- This authorised vinyl reissue of the ultimate Finnish death metal cult LP comes with the original cover art and all the lyrics.

Review:
20th Adversary of Emptiness contains everything Demilich have ever recorded, starting from Regurgitation of Blood demo (1991) and rounding things off with three songs the band recorded during their brief comeback in 2006. The only Demilich full lenght album Nespithe has been reissued several times over the years in various guises, but always using the inferior 16-bit CD masters and sometimes brickwalled beyond recognition. For this release we dug up the original unmastered 24 bit studio tapes for Nespithe and best possible sources for the demo material, and then had Sami Jämsén of Studio Perkele thoroughly clean everything up and create new masters. This is Demilich as you've never heard it before.
The double CD package features new artwork by original Nespithe cover artist Turkka Rantanen, and the classic cover is included as well. The set comes with a 40 page booklet with lyrics, song commentary, new Demilich-themed art by David Mikkelsen and Johnny Maddox plus a lengthy Q&A session between Olivier 'Zoltar' Badin and Antti Boman.
---