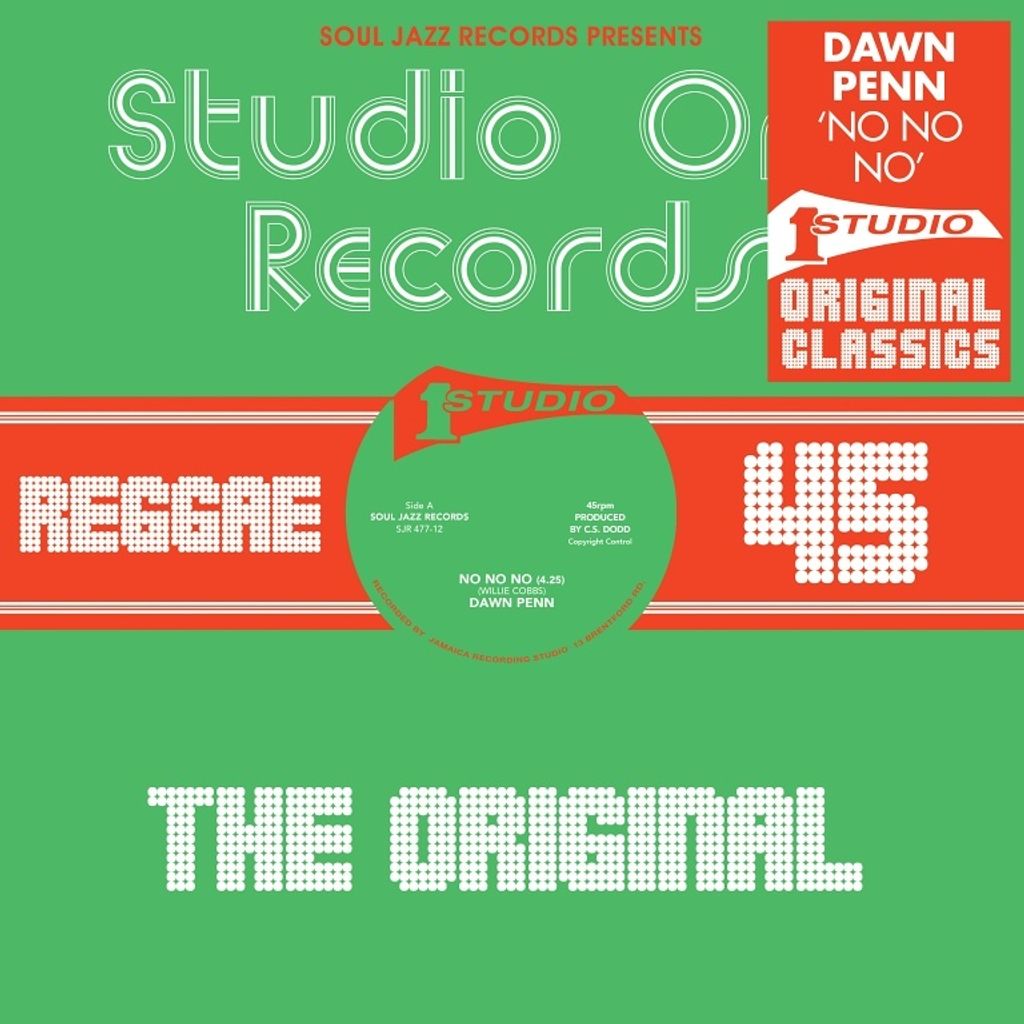 Pre-Order
• Pre-Order : Dawn Penn "No No No / Creator Version (No, No, No dub)" 12"
Souljazz Records
Pre-Order before 28th June 22

Stone-cold classic - the ultimate Studio One tune and the ultimate rhythm & blues/soul to reggae cut as Dawn Penn vamps on Bo Diddley, Willie Cobbs. Floor-shaking, speaker-busting SEMINAL tune! The original Studio One CLASSIC Dawn Penn's soaring hypnotic vocal cut 'No,No, No' first time ever on 12"!
---