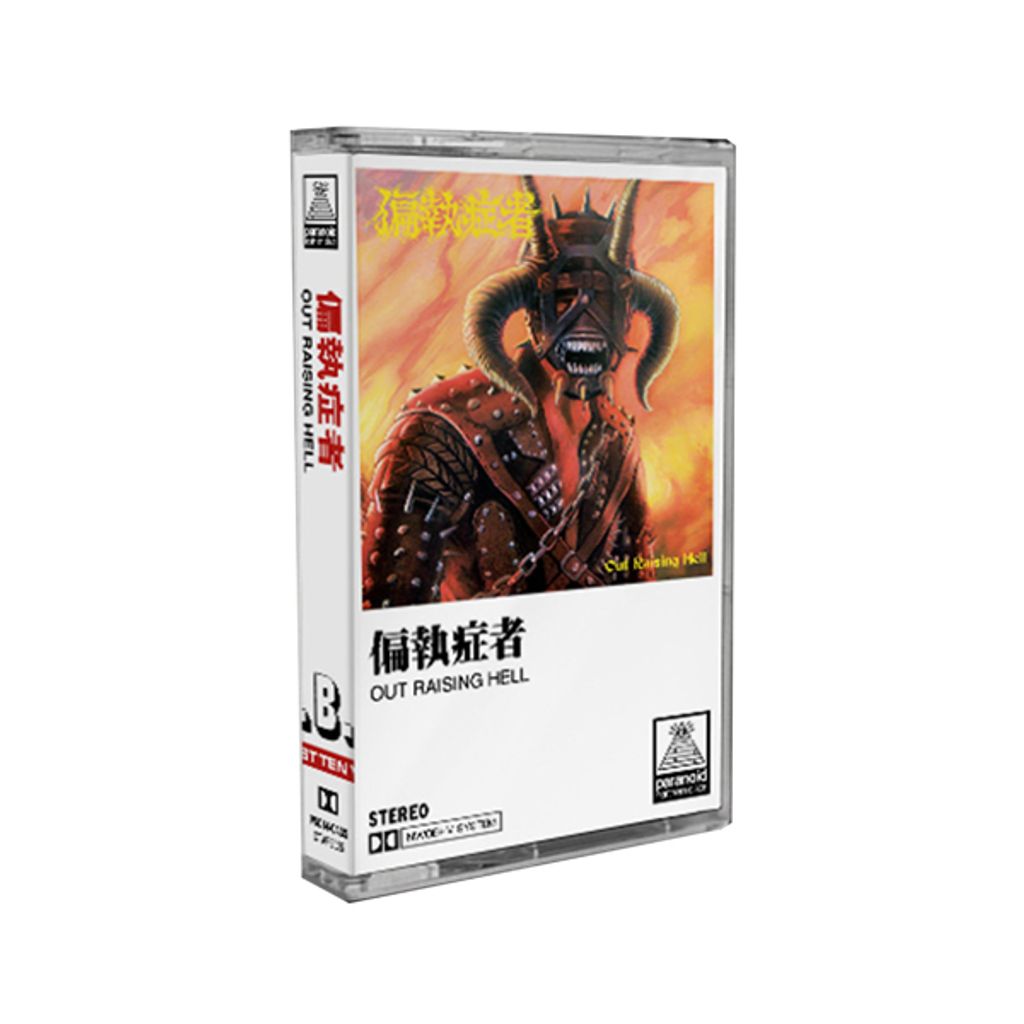 Pre-Order
• Pre-Order : Paranoid "Out Raising Hell" Cassette
Paranoid Northern Disc


Pre-Order before 30th Aug 2022

Cassette version of 偏執症者 (Paranoid)'s 2020 album. US exclusive version limited to 100 copies.

Recorded in Studio Mangel, Frösön, April 2019-February 2020. Engineered by Joakim Staaf-Sylsjö. Mixed by Joel Grind, Portland OR. Mastered by Jack Control at Enormous Door, April 2020. Produced by Jocke D-takt. Devised and arranged by 偏執症者 (Paranoid).
Cover artwork by Anton Atanasov.
---