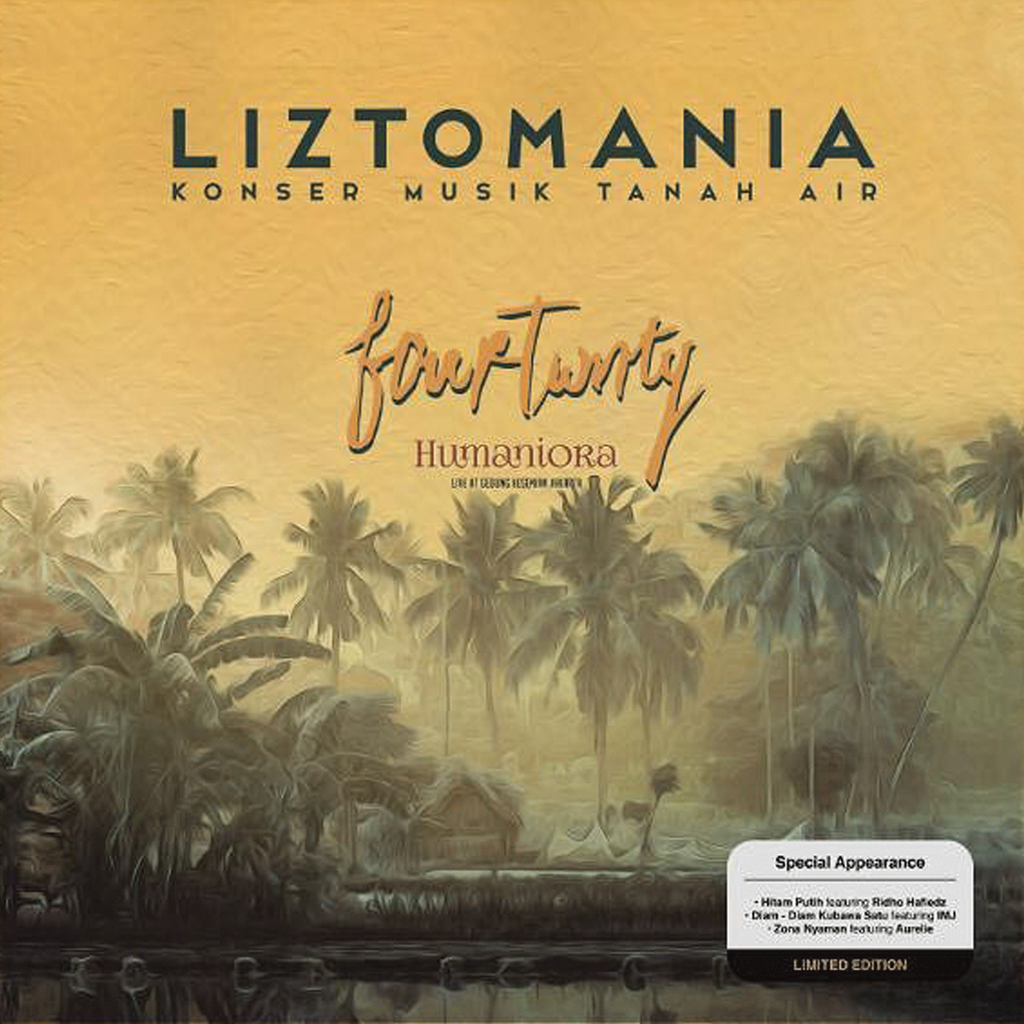 Pre-Order
• Fourtwnty "Humaniora" LP
LIZTOMANIA RECORDS
BLACK color vinyl version
Arrival on Sept 22

Fourtwnty's third releases and it's in wax.10 tracks from their "Humaniora" live performance on 22nd Feb 2019at Gedung Kesenian Jakarta during Liztomania's Konser Musik Tanah Air Vol. 6 were brought into wax.

There were some noteable concepts and arrangements that are very different from their usual concert performances.

Limited to only 500 copies.
---