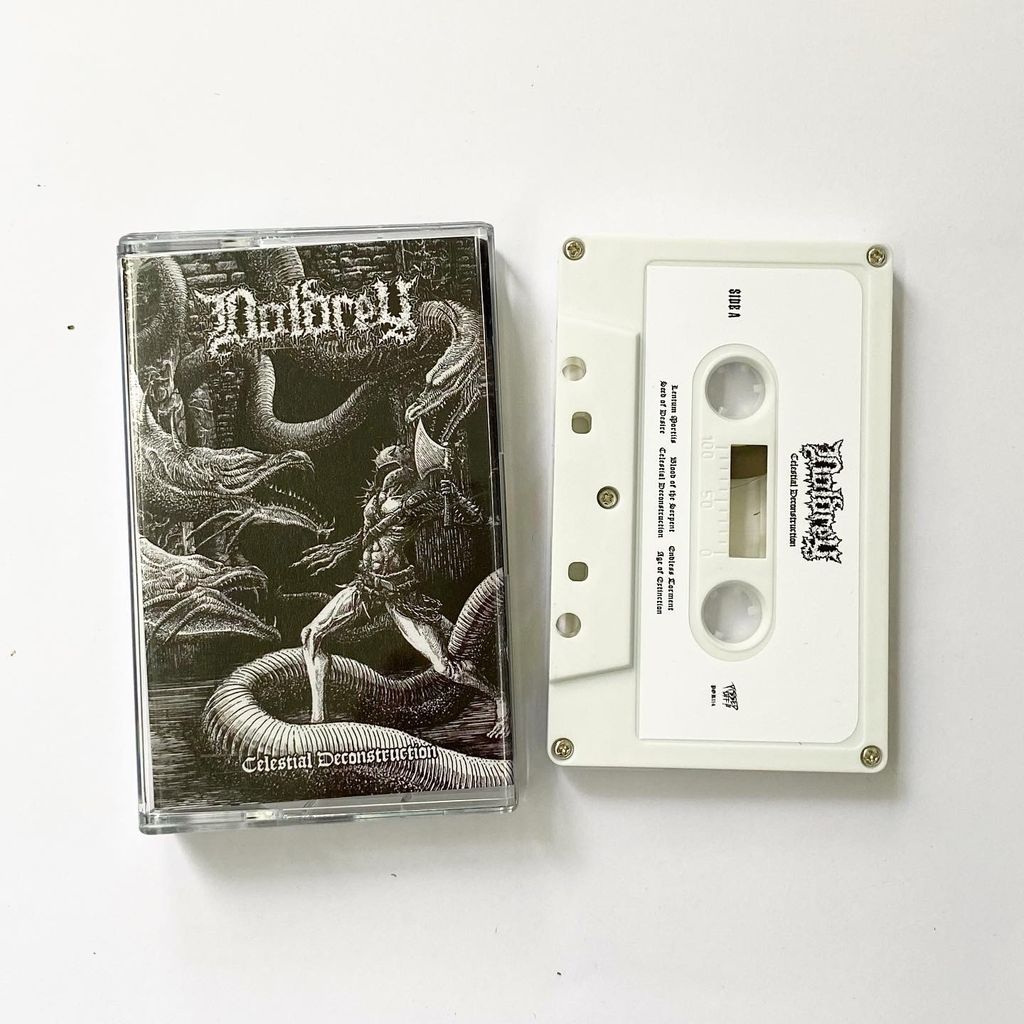 New
• Doldrey "Celestial Deconstruction" Cassette
PissedOff Records
Debut full length from this Singapore's Punk-inflected Death Metal band. Now,after a long wait and much anticipation, This album marks a peak at which Doldrey have sharpened their powerful blend of hardcore/punk and death metal.
Celestial Deconstruction is a raw, innovative and aggressive album that constantly shifts between old-school death metal and feral pogoed D-beat. It's all held together by the musical themes that run throughout the album. The band's frenzied style reminds fans of Entombed, but with a ferocity of ZOUO.
There is no artificiality or nonsense, just an unabashed display of bestial madness.
---