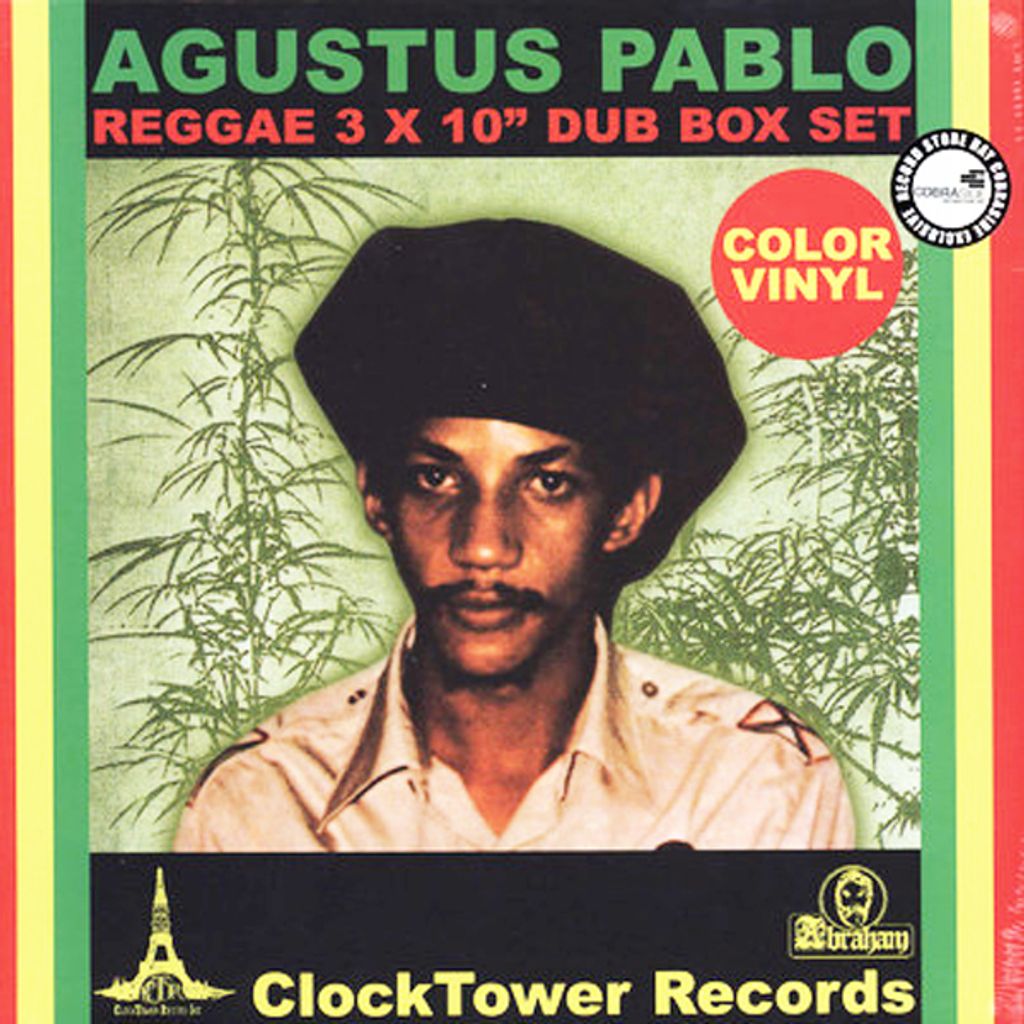 SALE!
• Augustus Pablo "Dub Box Set" 3x10" (Boxset)
Clocktower Records
"Tracks pulled from Ital Dub, Reggae Hot Rocks Dub, Dubbing Ina Africa, and more.
Dub classics packaged here in a 3x10" deluxe boxed set on red, green and yellow vinyl."

Tracks:
"Road Block," "Curly Dub," "Natty Dread," "Barbwire Disaster," "Dubbing Ina Africa 'No Jestering'," "Nigerian Love Dub," "Marcus Garvey Words Come To Pass," "Dub In Ethiopia," "Everyting I Own," "555 Dub St," "Rockers Uptown" and "Jah Light."
---