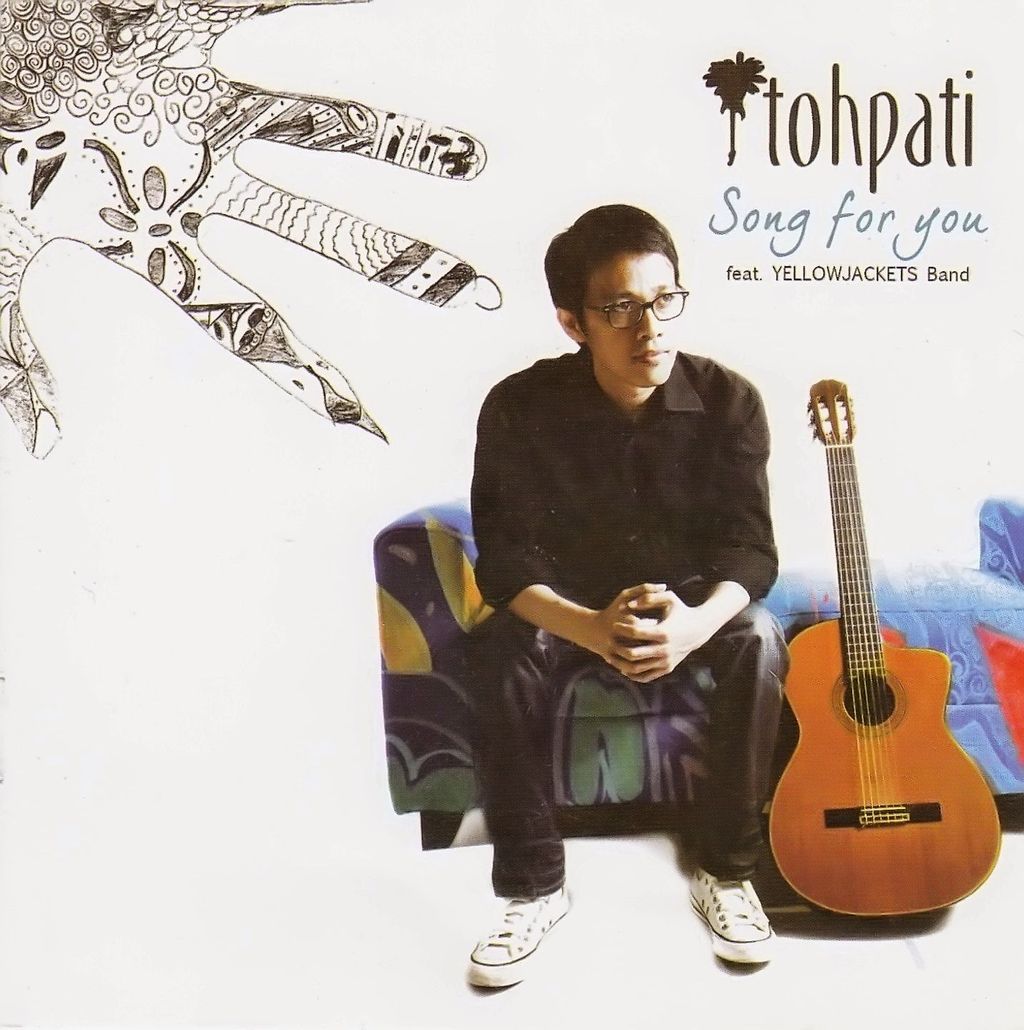 • Tohpati "Song For You" CD
DEMAJORS
Tohpati Ario Hutomo is an Indonesian jazz guitarist and songwriter. He is known as one of the most famous jazz guitarists in Indonesia. He has collaborated with many Indonesian musicians such as Glenn Fredly, Indro, Arie Ayunir and Shakila. Many of his work has traditional culture elements as he always try to combine both modern and traditional Indonesian music on his albums. The influence came from many different international jazz guitarists, but the most significant influence came from Pat Metheny.
Indonesian guitarist and composer Tohpati, like his countrymen Dewa Budjana and Dwiki Dharmawan, is a busy studio musician who somehow manages to keep several of his own distinct musical projects moving in parallel. The most well-known of these is probably simakDialog, best described as an Indonesian jam band whose copious recorded output has been cut short by the recent tragic death of keyboardist Riza Arshad. In addition to his work with simakDialog, Tohpati has documented a few of his own projects, notably Tohpati Bertiga (an all-Indonesian bass-drums-guitar power trio) and a working trio with US-based jazz luminaries Chad Wackerman and Jimmy Haslip. Perhaps this furious pace explains the six-year gap between albums by his flagship group, Ethnomission.

Haven't heard him in solo album for quite some times, now suddenly he's back with one beautiful album, "Song for You". The highlight is his collaboration with the famous international group, the Yellowjackets. In the song titled "Change", he teamed up with the whole members including Jimmy Haslip, Russell Ferrante, Bob Mntzer and Marcus Baylor. Step aside from the highlight, there are many friends accompany him in this album. Name some such as Indro Hardjodikoro, Krishna Balagita, Ricad Hutapea, Zoltan Renaldi, Jessi Mates, Eugen Bounty, Ivan Nestorman and Matthew Sayersz. After listening to his 'wild side' for the last two years, in this album he brings back his 'soft side' with songs ranging from smooth jazz, straightahead, pop jazz to jazz with ethnic nuance. No one would argue of his virtuousity on guitar, but in this album we can clearly taste it through an album presents sweet, cheerful and bright that can suit everyone's ears. His attempt in making up an inspiring song with vocal in Flores language together with Ivan Nestorman and sang by Matthew Sayersz "Cau Lime Taude" currently bags many praises from his fans. If the album title says "Song for You", it's exactly like that, because no matter what your taste in music is, you can really love this album dearly.
---