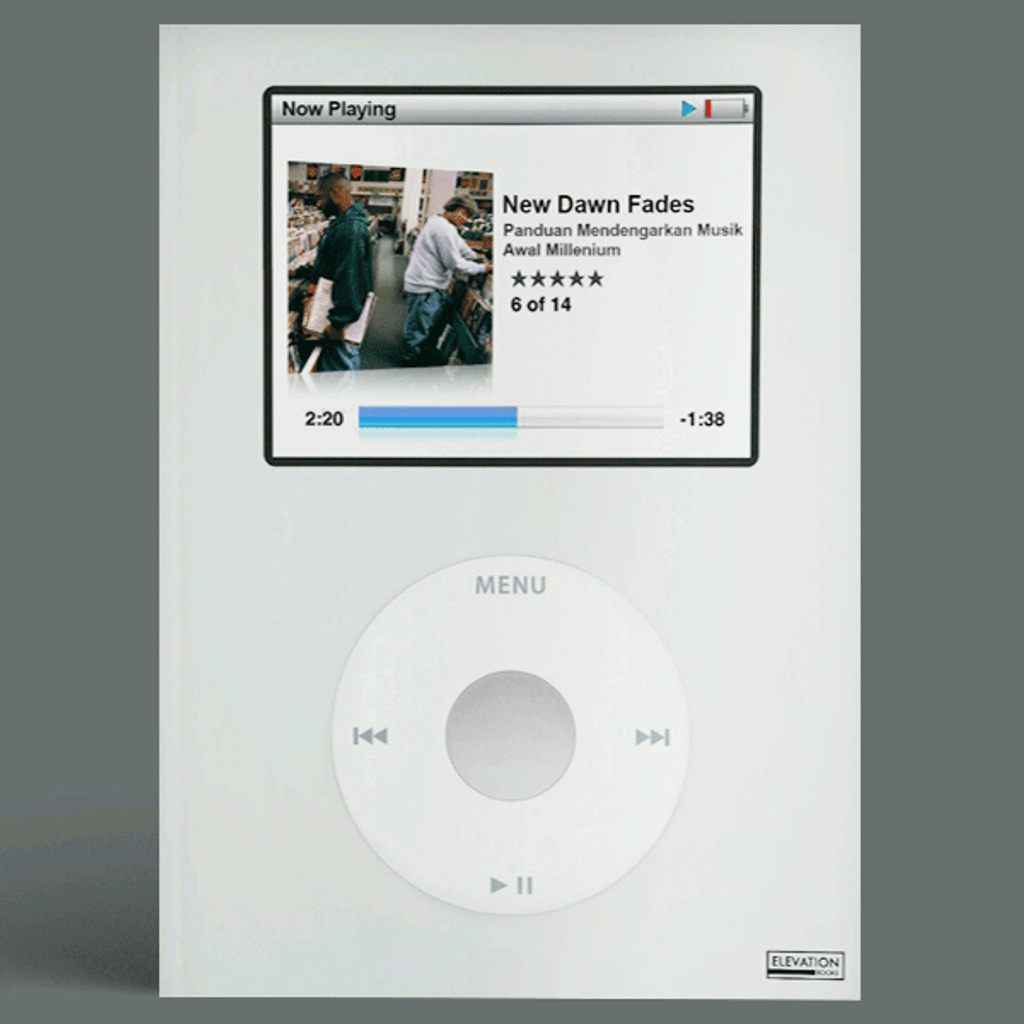 • TAUFIQ RAHMAN, HARLAN BOER, ADI RENALDI - New Dawn Fades: Panduan Mendengarkan Musik Awal Milenium Book
ELEVATION BOOKS
PAPERBACK cover
158 pages

"There's no good music now, huh?" That question is very often heard, especially from people who like to compare the trend of hip hop or electronic sounds now with the power of Led Zeppelin for example.

Whereas it could be that such complaints have actually been raised by generations of listeners of the 70s music in the 80s, or 80s music listeners in the 90s. Doesn't research say that on average we really stop exploring new music or experience musical paralysis at the age of 30? I myself am a person who still believes in the quality of music today with all its characteristics, although of course enthusiasm for Lorde or Lana Del Rey for me is not the same as attachment to Guns N 'Roses or Nirvana.

And New Dawn Fades becomes interesting because it is present as if seeing that need. The fact is that there are rarely music writers who are willing not to look too "tasteful" with a review of contemporary music. This book is a fun step. Moreover, the musical preferences presented in it are fairly one group to your taste.
---