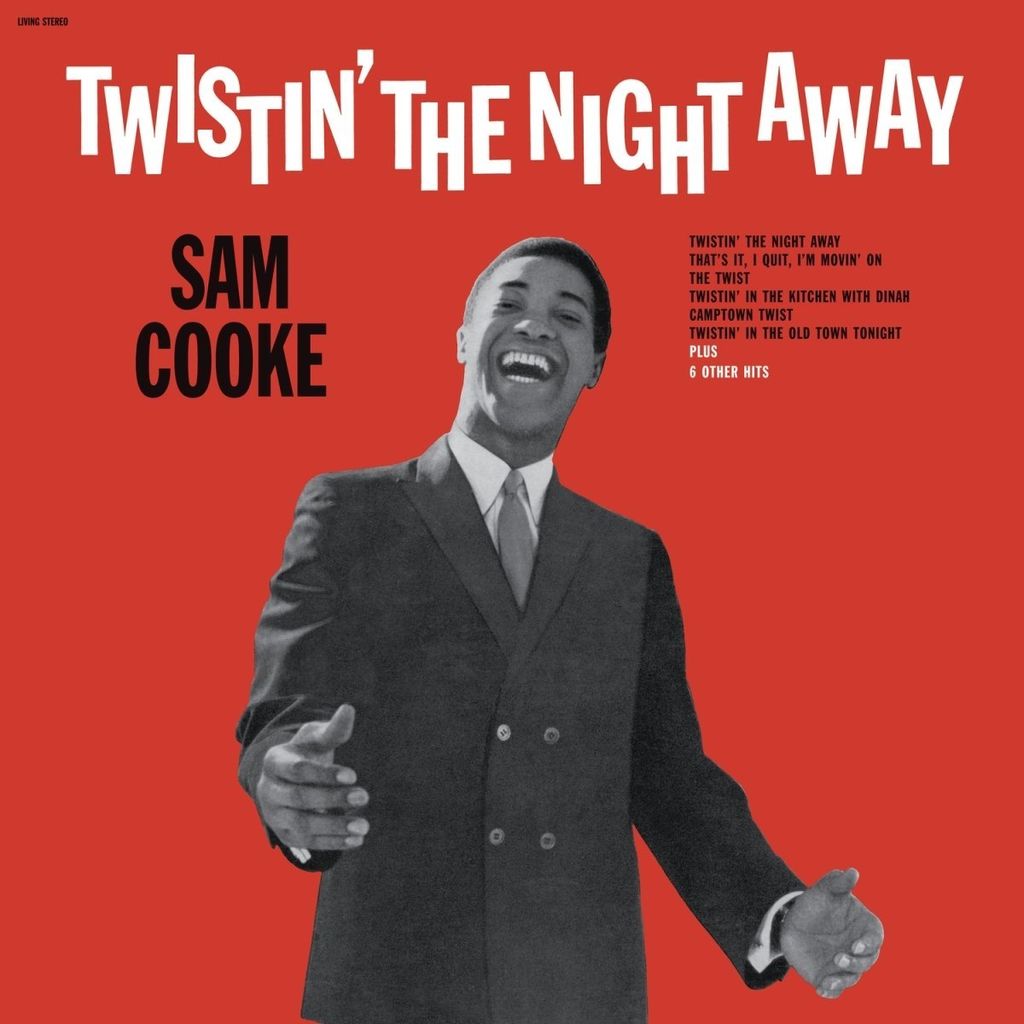 • SAM COOKE - Twistin' the Night Away LP
MUSIC ON VINYL
180G AUDIOPHILE VINYL PRESSING.
At last count, there were 850,768,094 teist albums being sold in record store, or so it seemed. Of the grand total, there us a handful of really great twist albums which belong on top of the best-seller charts for one reason-the public wants them and they are hits.
The word hit is the clue to Sam Cooke's TWISTIN' THE NIGHT AWAY. Written by Sam himself (no mean composer, what with giant successes such as Chain Gang and Cupid behind him), the song was first released as a single record. In a market where DJs and Radio stations were being flooded with hundread of twist records (weekly!), Sam's performance quickly seperated itself from thr chaff and shot right up to the top of the "most-programmed" radio charts. Skyrocketing store demand followed and, by the time you read this, the single will be well on its way to the coveted gold-records awqrd denoting a million-seller.
Twisters of the world unite! You have nothing to lose but yout chains, gang (copyright Sam Cooke). Get the turntable revolution goin and start Twisting the Night Away!
---