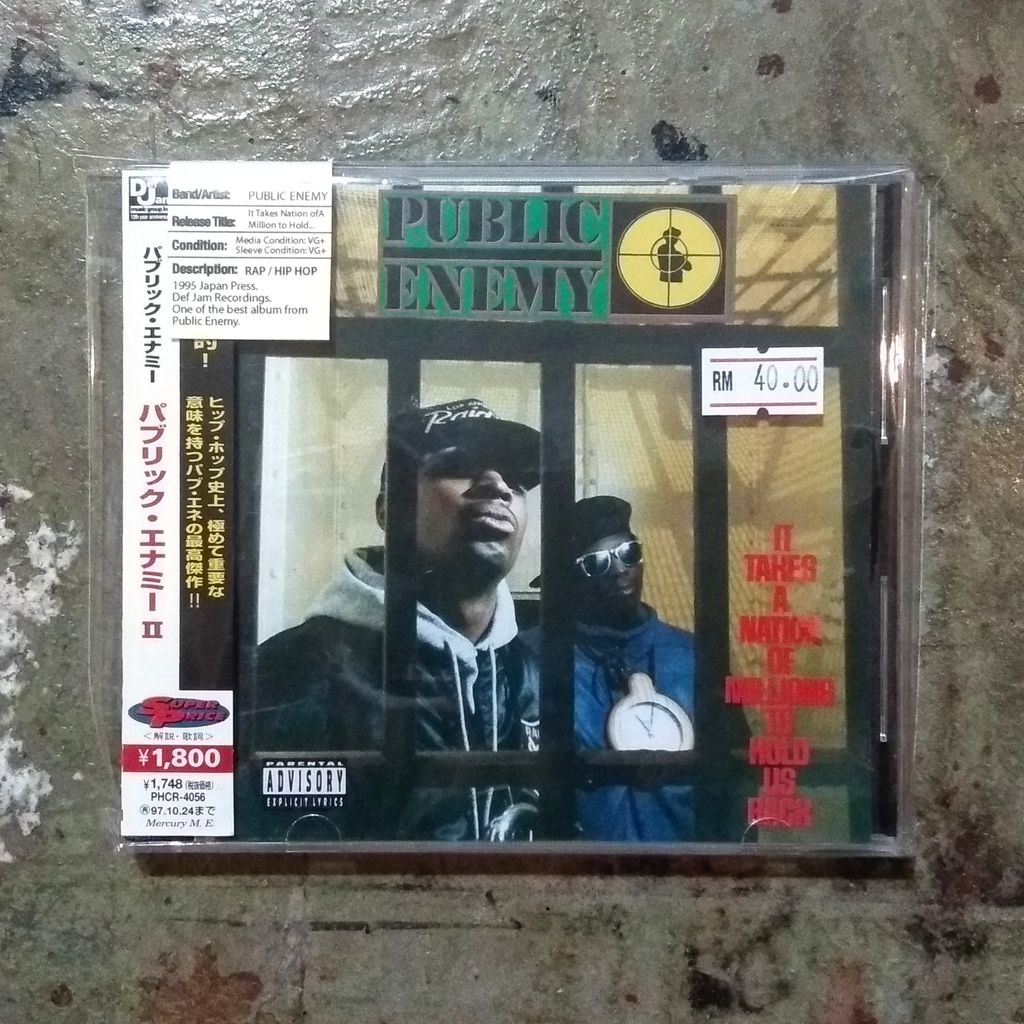 Used
• Used : Public Enemy "It Takes A Nation Of A Million To Hold Us Back" CD
DEF JAM RECORDINGS
1990 JAPAN PRESS (PHCR-4056)
OBI STRIP INCLUDED. COMES WITH INSERT
MEDIA COND. : VG+ / SLEEVE COND. : VG +
It Takes A Nation To Millions To Hold Us Back is the second studio album by American hip hop group Public Enemy, released on June 28, 1988, by Def Jam Recordings.
Released on June 28, 1988, Public Enemy's "It Takes a Nation of Millions to Hold Us Back" broke ground in both its experimental production techniques and socially conscious lyrics. When asked about the goal of the album, Public Enemy lead rapper Chuck D said, "Our sole intention was to destroy music."
Click here for the complete TRACKLIST.
---