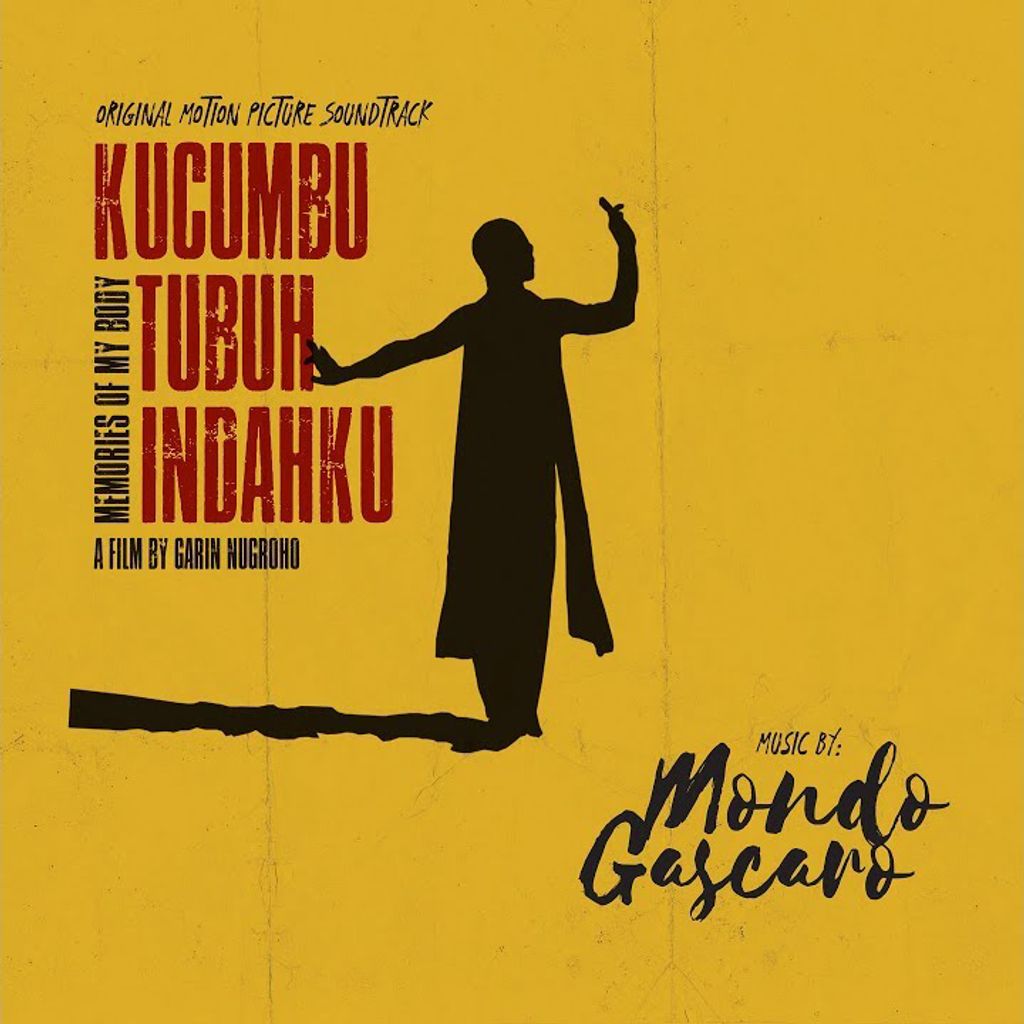 • MONDO GASCARO - OST Kucumbu Tubuh Indahku : Music By Mondo Gascaro CD
IVY LEAGUE MUSIC

Kucumbu Tubuh Indahku actually only tell the winding inner journey of a dancer Lengger Lanang, but Garin Nugroho tries to pictures that are broader than just the story of a dancer, namely unilateral judgment. The story of Kucumbu Body Indahku reflects the attitude of some people in Indonesia who are said to be diverse but in fact it is difficult to accept differences. This then presses some other parties to face various difficulties through life.

Musician Mondo Gascaro - music composer for the film - has launched his soundtrack album in late 2018. In the album there is background music, a remake of antique songs (feaaturing Danilla, Endah Laras, Tilly Haryoto), and a new song titled Dari Seberang. Although he is known for composingmusic for notable Indonesian filmssuch as Berbagi Suami , Quickie Express,The Forbidden Door, Hello Goodbye andKucumbu Tubuh Indahku, to most people,Mondo is recognized as the formermember and one of the founder ofthe band SORE, from which he resignedin 2012 after releasing two criticallyacclaimed albums.Other than composing music for films,he also produced artists and bandsunder his music label. Their past releasesinclude Payung Teduh – Dunia Batas and Ayushita – Morning Sugar.Mondo Gascaro released his first soloalbum, entitled Rajakelana, with an"Indonesiana" music styling that infusesvarious Indonesian musical influences,Mondo also collaborates with a numberof musicians, such as Bonita Adi,Alexandria Deni, Jay Afrisando andAprilia Apsari from retro-pop bandWhite Shoes and the Couples Company. Mondo said, through the soundtrack Kucumbu Body Beautiful, Garin wanted to bring up music as a nostalgic machine.



---