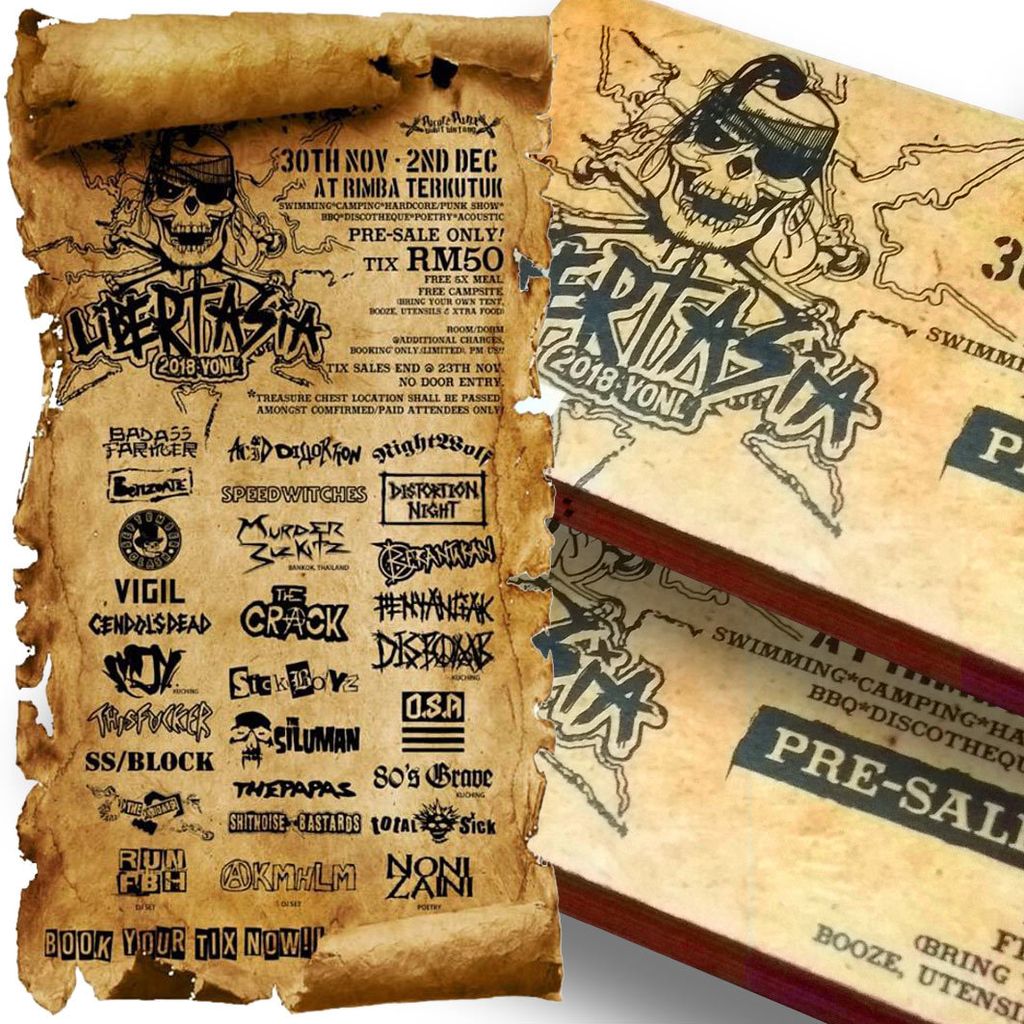 • LIBERTASIA 2018 - Rimba Terkutok - 30th Nov - 2nd Dec 2018 PRE SALE ticket
BUKIT BINTANG PYRATE PUNX
Hardcore Punk show + Poetry + Acoustic + Swimming + Camping + BBQ

BADASS FARMER, BENZOATE, VIGIL, CENDOL'S DEAD, THIS FUCKER, SS/BLOCK, RUN FBH, AKMHLM, SHITNOISE BASTARDS, THE PAPAS, THE SILUMAN, SICK BOYZ, THE CRACK, SEPTEMBER CLASH, MJY, THE KAIOWAS, SPEEDWITCHES, MURDER BIZKIT, THE CRACK, DERITA TERUS, DISTORTION NIGHT, NIGHTWOLF, BERANTAKAN, DISBOMB, PENYANGAK, O.S.A, 80 SG RAYE, TOTAL SICK & NONI ZAINI are on the list for the hardcore punk show + poetry + acoustic show.
This pre-sale ticket will be including with 5x meal/free campsite.

Rimba Terkutok is 2-hours drive to east of Kuala Lumpur.
---